BLUE MOUNTAINS
Artist Residency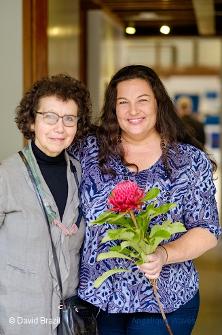 Bilpin international ground for creative initiatives AKA "BigCi" was

a wonderful opportunity to further develop my artistic practice. I

immersed myself in my photography and painting the Blue Mountains

"Echo Point" series.

The road trip to and from BigCi also became a type of residency for
me, as I took my time visiting many of the coastal towns and inlets

along the way. Needless to say, the two months went by way too

quickly but has been invaluable".

BigCi is surrounded by the Wollemi Rainforest, is located within the UNESCO World Heritage listed Greater Blue Mountains and is a member of Res Artis – worldwide network of artist residencies. BigCi has collaborative links with Artspace Sydney, Sydney Biennale, Blue Mountains Cultural Centre, Hawkesbury Regional Gallery, Goyang Art Studio, National Museum of Modern and Contemporary Art, Korea; Red Gate Gallery, Beijing.
BUTTER FACTORY ARTS CENTRE
Artist in Residence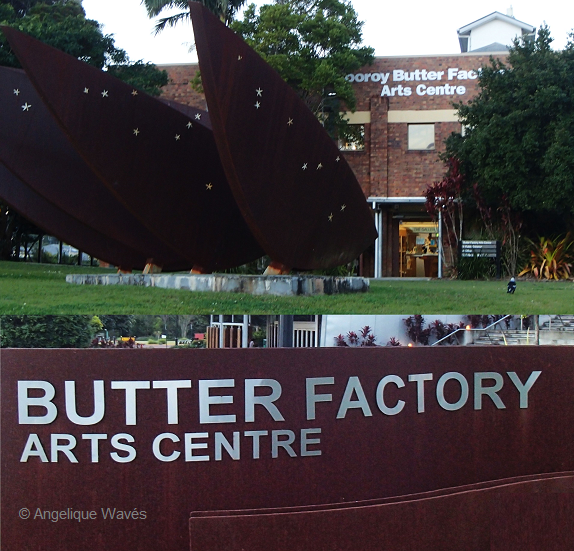 During my month working in the centre, I initially intended that most of my creative time would be in preparing for my upcoming exhibition "Shorebreak" at Hervey Bay Regional Gallery. Well at least, I had grand ideas that was what I was going to get done. In actual fact,
I was kept very busy with all the wonderful people that came through the centre and was often in stitches by the hilarious staff that work there.
I was stoked with the new series of small demonstration works that evolved from being there. Afterwards, in my own studio,
these morphed into the new body of large paintings I was visualising.
It really wasn't until I'd finished my residency
that I could be still and absorb the impact that being among the fun energy and creative atmosphere had on me.
The
old
butter factory built in 1930 is now
converted
and revived as a vibrant art hub located in the Noosa
Hinterland. Currently the Cooroy Future Group manage the Arts Centre as an events venue, as well as running creative workshops and a popular pottery studio sited on the grounds. The Butter Factory features new solo and group exhibitions every four to six weeks via its four art gallery spaces and artisan gift shop bringing in thousands of visitors throughout the year.

The prominent public artwork at the entrance of the centre was commissioned by the Sunshine Coast Regional Council and is simply titled "Bunya", emphasizing the spiralling form of a bunya leaf and is a visual
representation of the developing cultural identity of the region.
Designed by Glen Manning and Kathy Daly in 2010, t
his project
received financial assistance from
art+place,
and
the Queensland Government's Public Art Fund
.

© Angelique Wavés | Watersoul™ 2022